FREE UNLIMITED CONTRACT AND REPORT REVIEWS
WE WILL MATCH, OR BETTER, OUR COMPETITORS
SALE CONTRACT READY IN
24 HOURS**
From the get go, Nicole has been extremely helpful in assisting Jason and I in our home purchase. Same day responses were greatly appreciated through this really tricky time in the Sydney property market. Finally settling after 6 contracts Nicole ensured we were updated and on the ball through the entire process. Thank you Nicole!
Lou Carey
We recently used Northern Beaches Conveyancing Services for the purchase of our new home. Nicole showed endless patience and consideration during our house hunting - reviewing contracts and advising us every step of the way. Her expertise and knowledge assisted us in our decision making. When it came to settlement of our chosen home, Nicole was proactive and professional, always keeping us informed. The process went seamlessly. We would recommend her services unreservedly!
Katherine Perdikis
Merry Christmas Nicole. Were are all in the house now and already can't imagine living anywhere else. Was thinking about you today on Christmas morning with the kids opening their presents from under the tree and it reminded me of how fortunate we were to have you on our team to get this purchase across the line so fast. Really cant thanks you enough – hope you are having a great day with your fam.
Ron
Much appreciated your attention, time and professionalism. Out of the fatigue of excitement, me and my better half are busy going through all the info readily available and just in the process of digesting the new terminology and the colossal figures never seen in our lives before.
Prof. Shang Han
I have used Nicole now for over 16 years and it just gets better. Very professional, response time is always spot on and is always there for you. I would highly recommend Nicole. Great Job
Colin Bortz
Nicole was very professional and knew exactly what was required and when. She guided us through the process of our sale with ease. We would highly recommend Northern Beaches Conveyancing Service.
Cathie Weir
Nicole from Northern Beaches Conveyancing Service was extremely helpful leading up to and after our settlement. I would highly recommend Nicole and would use her for any further purchasers or sales.
This week we have sold a home and at the same time simultaneously purchased a new home. Northern Beaches conveyancing service (NBCS) handled everything with professionalism and efficiency. NBCS was wonderful to deal with, we were kept informed during the whole process and the service is exceptional. NBCS is the only conveyancing service we will engage for further purchases.
Candice Peters
Nicole has been completed upfront and honest with the complete package great easy transition process and very helpful with all your details. Thanks Nicole I would recommend Northern Beaches Conveyancing.
Fino Loschiavo
Nicole from Northern Beaches Conveyancing Services has been our lifesaver! Over 20 years of experience has proven her to be as sharp as a tack, a responsive communicator, fairly priced and there was never a task too hard to conquer (and we came across some curly ones). She is straight down the line, a 'no beating-around-the-bush' kind of legal professional who I have already recommended to family. Incredibly grateful for her services and professionalism.
Laura Sch
Great communication and very prompt service - thanks for all your help Nicole!
Having Nicole, from Northern Beaches Conveyancing, on my team when purchasing my first property was priceless. It wasn't the easiest of sales, however she brought everything together nicely in the end. I highly recommend Northern Beaches Conveyancing and would engage again Nicole for future purchases.
Alana Kowalczyk
We can highly recommend NBC and in particular Nicole. Nicole helped us through multiple house hunts and then our final purchase. No hiccups and thoroughly professional.
Kaitlin Budd
I used Nicole to sell my property recently, she helped make the process smooth and stress free. I have been delighted with her diligence and professionalism and would highly recommended her services to anyone!
Luke Robinson
Nicole has been our favoured solicitor since we started property investment journey 10 years ago, she has been highly professional, responsive, not to mention she always provides good advice on any questions I have and value for the money she charges. We are 100% happy with the service Nicole provides, would not hesitate to recommend her to anyone who is buying or selling properties.
Wen Louise
We used Northern Beaches Conveyancing for both the sale of our unit and purchase of our new house and couldn't recommend Nicole and the team enough! Our purchasing journey was not a straightforward one but Nicole was there providing her expertise and support throughout and her response time in the current fast paced and volatile market ensured we secured our dream home! Thanks Nicole and team, we appreciate the exceptional service provided.
Shelley McGowan
Nicole took ownership of the whole settlement transaction with minimum fuss, was responsive to queries, and communicated well with us throughout, ensuring our peace of mind. Will definitely engage again for future conveyances. Many thanks.
Will Manovel
Great value for money and quick response to emails.
Adam Suminski
Nicole has helped me over the last 3 years to buy and sell property, and my last property was purchased and completed in 4 weeks. Nicole is wonderful to work with and makes buying and selling not too stressful. She is always on hand to talk to and guide you through the process. I would recommend her to anyone buying or selling property.
Wendy Sinn
Great service from Nicole. Made things very easy. Highly recommend her services.
Joseph Morris
We recently received Nicole's assistance in simultaneously buying/selling our properties and we could not have met a better conveyancer to help us. Nicole was extremely responsive to all our queries, has a good eye for detail and went above and beyond to make sure the entire process ran as smoothly as possible. We would recommend her to anyone looking to hire a conveyancer and will definitely be coming back if we enter the property market again
Nam Hee Park
I can't thank Nicole enough for all of her work on getting us over the line to purchase our first property. In what was quite a stressful time and a challenging agent to deal with, Nicole was able to navigate us through the process and handle the challenges that we faced whilst going above and beyond to reassure us. We honestly don't think the purchase of this property would have come to fruition if it wasn't for Nicole, for which we are incredibly grateful. We highly recommend Northern Beaches Conveyancing and will forever use their services going forward.
Rebecca Bryant
Nicole guided me in every step of the way to achieve my first home milestone from thorough contract review to successful settlement. My queries were quickly answered clearing my doubts. She made herself available even during holiday season and COVID outbreak. She never failed to follow-up relevant parties in order to achieve my desired schedule. She is easy to communicate with and truly listens to your needs.
Elias Gene Santos
I used Nicole for a purchase a few years ago and have used her again for a sale and purchase. The whole daunting process was so easy and you just know you're in good hands. I had a quick five week settlement on my sale, and a three week settlement on the purchase - all in the run up to Xmas! Nicole takes it all in her stride and just gets it all done.
Helen Kelly
We used Nicole's services for our first property purchase - very pleased with how responsive and communicative she was throughout the process, and the advice and support provided.
Steve Crooks
I have used Nicole on a number of occasions and would highly recommend her services. Great service and communication.
Could not have asked for a better conveyancer, Nicole is amazing, efficient and professional. We are so thankful for the recommendation as she made this process seamless. Thank you Nicole we will definetely be using your service in the future!
Makayla Johnson
My husband and I recently purchased our first home and could not have done it without Nicole's help and guidance. Nicole was extremely thorough and helpful, especially when it came to checking over contracts & strata reports. There were many things we would've missed ourselves! She is very good at what she does, always a pleasure to deal with, and really took the stress out of the whole process. We asked a lot of questions from start to finish and were always impressed with the service we received. Would highly recommend Nicole!
Abbe Morgan
Very professional service. Nicole is extremely competent and has processed 3 purchase/sale of our properties so far and we never had an issue. Highly recommended.
Thomas Lutz
Highly recommend. Nicole was highly professional, responsive and efficient at helping me through the home buying process. Her review of the strata report and contract was thorough, fast and clearly brought items of note to my attention, whilst proposing solutions. She clearly identified risks and was constructive in promptly resolving issues to avoid any showstoppers. Very satisfied with the Northern Beaches Conveyancing Service - high quality from start to finish. Thanks Nicole!
Neil McGregor
Thanks so much for all your help and advice while purchasing our first home. You've really been a great help and we will be recommending you to anyone we know purchasing a new home.
Abbe & Rhett
Great company, I'm more than happy with their services
Jake Buckley
Great customer service and staff. They helped me with my enquiry and followed through with the enquiry. I'd recommend to all
Jessica Henwood
I used Northern Beaches Conveyancing whilst purchasing my first property. I found them professional, efficient & helpful, nothing was too much trouble. Being a first home buyer & a property purchasing novice, NBCS walked me though the process & I was comforted that they were so knowledgeable. Thank you for your service, I'll be back & I highly recommend Northern Beaches Conveyancing for a all round professional service.
Pauline Crowley
I used NBCS to purchase an investment property. Nicole was very professional, easy to deal with and extremely helpful with me being a novice in guiding me through the whole process. I would definitely recommend her to friends.
Peta McGee
I used Nicole's service for years. Extensive knowledge and experience, friendly service, attention to details, professional advice, great follow up. I can't recommend highly enough for her excellent service.
澳洲詹姆斯
I enlisted the services of Northern Beaches Conveyancing Service for a recent property purchase and was very impressed by their high quality service and professionalism. NBCS' prompt communication and expert assistance saw that the entire process was easy and stress-free for me and my partner. I would not hesitate to recommend Northern Beaches Conveyancing Service to friends and family, and will certainly use their services for my next sale and purchase.
Lis Enos
The service provide by Northern Beaches Conveyancing Service is absolutely outstanding. They have always made buying and selling properties process easier and are very professional. I highly recommend using their service. Keep up the good work:)
Kash B
I have used Northern Beaches Conveyancing Service to both sell and buy properties over many years, and the service is exceptional. They have always made the settlement process straight forward and stress-free, whilst providing the service at an incredibly competitive cost. I have recommended their conveyancing service to many friends over the years, all of whom have been equally impressed, I cannot recommend Northern Beaches Conveyancing more highly.
Joanne McMahon
I would highly recommend Nicole! Nicole guided me through the entire process and was always available when I had any questions. As i was purchasing my first property this was all new to me but Nicole made the process and experience much easier.
Ta ma
I can highly recommend Nicole's service. She is prompt, professional and always responds quickly to questions. She makes it easy and stress free to buy and sell property. Nicole has helped me and members of my family buy 4 investments units, sell one unit, sell two family homes and buy two others.She has helped put us in touch with Finance Specialists and has gone above and beyond to make all the transactions smooth and stress free. I trust her completely to ensure that everything that needs to be done is done thoroughly and efficiently.
Cathy Kell
Very professional service. Nicole is extremely competent and has processed 3 purchase/sale of our properties so far and we never had an issue. Highly recommended.
Thomas Lutz
I could not recommend Northern Beaches Conveyancing Services enough. I was excited to buy a unit in Dee Why, but being a first-time home buyer, the premise of having to go through the buying process and possibly messing something up made me terrified. Nicole was so polite, efficient and professional in helping me that it alleviated a lot of the stress and she's made my life so much easier. Absolutely loved the service and would definitely recommend it to anyone wanting to buy or sell a property.
John Willows
I highly recommend Northern Beaches Conveyancing Service. Nicole is absolutely amazing, from my very first email enquiry she was professional, prompt and always polite. I was a first home buyer, I often had many (probably ridiculous) questions! Nicole was always happy to answer all of my questions and explain things to me in depth. Excellent communication throughout the whole buying process, from offer accepted, to contracts exchanged and explaining what was needed before the day of settlement to that ever exciting phone call of "congratulations". Nicole truly minimised my first home buyers stress, she made my very first home purchase a wonderful experience. I will be using Northern Beaches Conveyancing Service for all of my future conveyancing needs. If I could give Nicole more than 5 stars here, I would!
Alexandra Dodd
Nicole is extremely professional. Highly recommend working with her.
James Haywood
THE BEST FLAT FEE CONVEYANCING RATE FOR EVERYTHING
*Competitors Full Fees (including full disbursements) Needs to be provided in writing
**This is usually dependent on the local council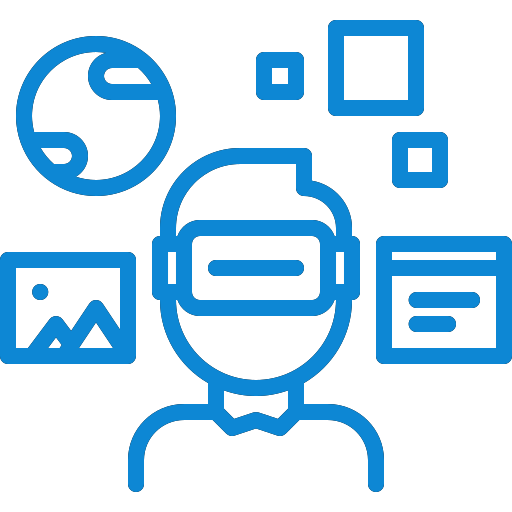 One Stop Conveyancing Shop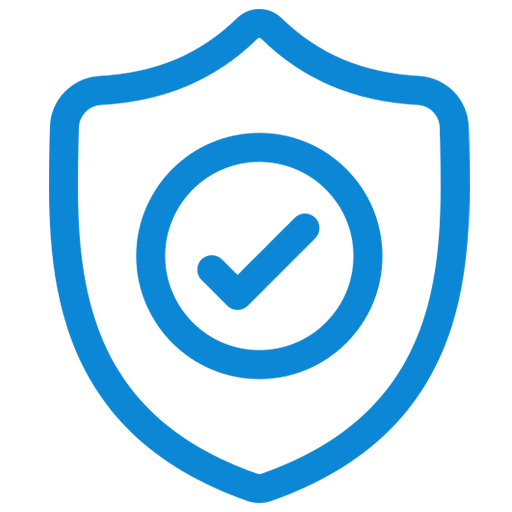 Family Owned & Operated Since 1997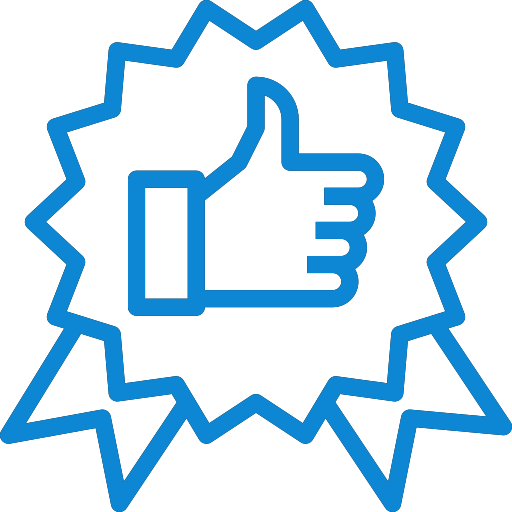 Best & Quickest Finance Deal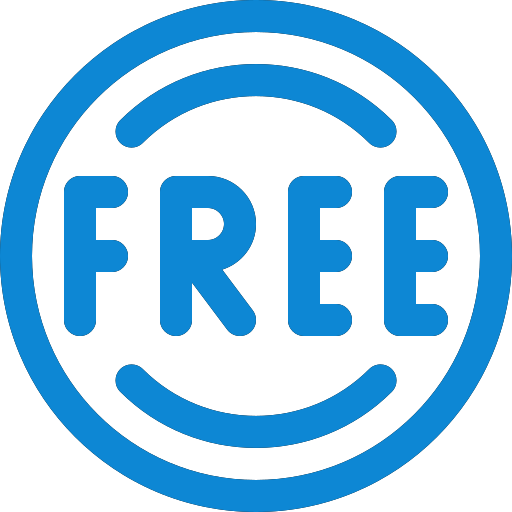 All Contract Reviews Free